Experienced
We've spent over 50 years helping clients work through some of their most difficult problems. Let us put our knowledge to work for you.
Trustworthy
When you hire McCormick & Associates, P.C., you can feel confident knowing we'll act in your best interests. Seeking your ideal outcome is our top priority.
Approachable
No matter what issue you're dealing with, the legal process can be overwhelming. We'll aim to make things feel as stress-free as possible.
Debt Collection & Landlord Rights
Attorneys in Des Moines, Iowa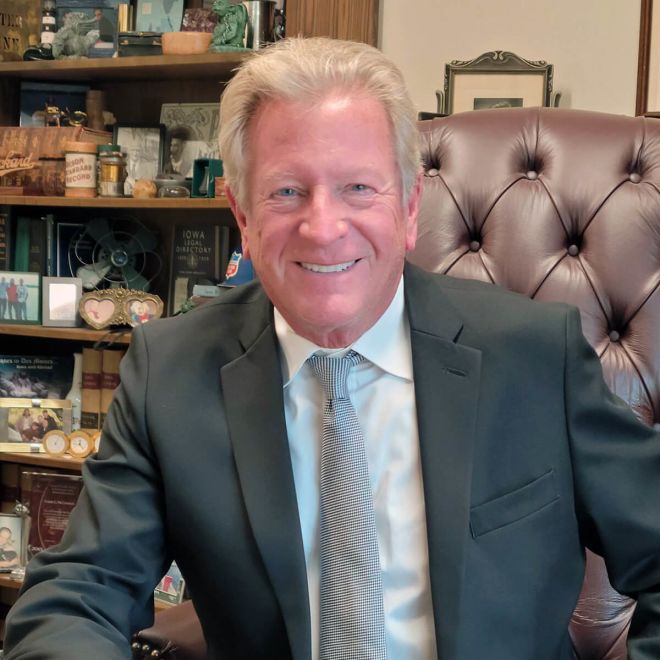 Curtis G. McCormick
Attorney at Law
Since 1976, Attorney Curtis G. McCormick has been representing the people of Iowa in a variety of practice areas. Whether you need legal reinforcement in a debt collection case, a dispute with a tenant, or a real estate agreement in the Des Moines area, let Curtis take the lead. He can walk you through your options and advise you on a strategy that best fits your needs.
Justin J. Randall
Attorney at Law
Attorney Justin J. Randall offers his clients skilled legal counsel on matters of family law, debt collection, and landlord-tenant law. In addition, he also works with those facing problems with their homeowners' associations. When you need strong courtroom representation in West Des Moines, Ames, Waukee, or Grimes, Iowa, reach out to Justin at McCormick & Associates, P.C.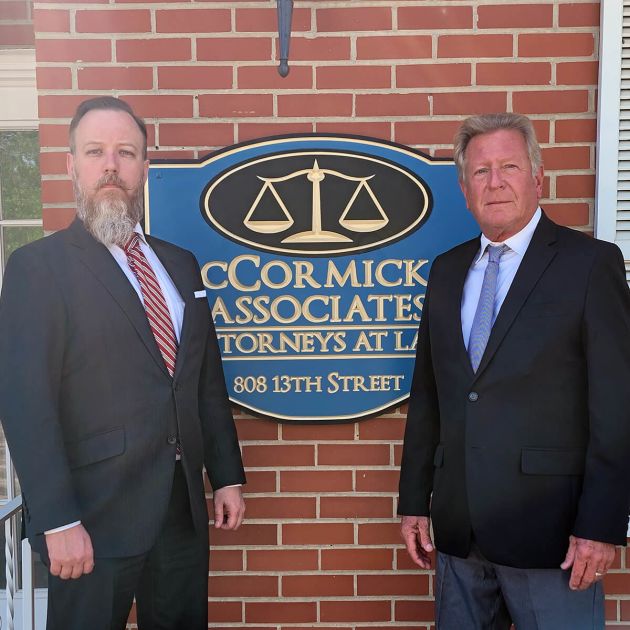 Why Work with Us?
Personalized Legal Strategies
---
For problems that feel extremely personal, you deserve legal representation that feels the same. At McCormick & Associates, P.C., we understand that no two cases are exactly alike. That's why at your first meeting with us, we'll take the time to get to know you and your situation before recommending a course of action. With us as your legal partners, you'll never be offered a one-size-fits-all solution.
Results-Driven Leadership
---
We're ready to shoulder the burden of your case, whether it involves debt collection, tenant removal, or a child support issue. As seasoned professionals, we know how to skillfully navigate the legal system and address any obstacles you may encounter. Let us take the stresses you're facing off of your plate. At the end of the day, our goal is to help you achieve the results you need to move forward.
A Skilled Legal Team Licensed Across Iowa
At McCormick & Associates, P.C., we take a team-based approach to each case we represent. As two knowledgeable attorneys, we can combine our individual experiences to help you create the most strategic plan possible. We'll leave no stone unturned as we fight for the results you deserve.
We understand just how stressful it can be when someone fails — or refuses — to pay the money they owe you, which is why we'll stop at nothing to help you resolve your case as quickly and efficiently as possible. When you need to get the law involved in a debt collection matter, reach out to us for assistance.
If you're a landlord currently involved in a dispute with a tenant, you must protect yourself. Reach out to us at McCormick & Associates, P.C. to learn more about your rights and how we can defend them. Let us help you work to put this problem behind you.
Whatever problem you're facing, we want to help you seek your ideal solution. Contact our office in West Des Moines, Iowa, to schedule a consultation of your case. We are licensed to represent clients throughout Iowa, including those in Des Moines, Ames, Waukee, and Grimes. Start telling us your story today.